Uncategorized
Hello to Tiffany and Katie, the two people who I think still read this blog! I've got new digs!
Just one of the many things I learned this weekend at Blogshop.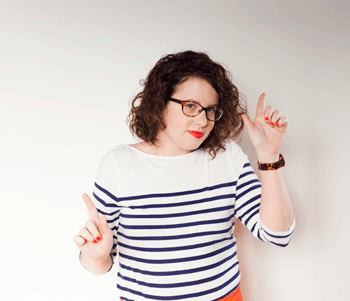 Photo courtesy of Angela Kholer
Setting: Gchat
Scenario: I am walking this weekend in the Stop Modern Slavery Walk DC. I sent out a simple e-mail to friends and family on Tuesday asking for donations. Through their generous support, I reached my $100 fundraising goal by the end of that night. Thanks loved ones! Bud McMahon, someday attorney-at-law, thought I could have raised more donations if I had tweaked my plea. Below are his edits.
Brad: I would have enjoyed your email more if it had more of a Taken vibe:
I don't know who you are, I don't know what you want. If you are looking for a charitable donation, I can tell you I have a cause. Human trafficking is a particular blight on our society, a blight that doesn't receive the attention it deserves. A blight that can be a nightmare for people like you. If you donate now, that'll be the end of it. I will not look for you, I will not pursue you. But if you don't, I will look for you, I will find you, and I will beg for a donation.
Me: this is so much better than anything I have ever written in my entire life
Also, this:
Brad: I thought modern slavery was student loans
Me: Bada bing!
McKatie recently told me about her new standard chocolate chip cookie recipe, producing big and chewy cookies. On Sunday, I decided to try this recipe while Josh was at work. He got home as I was putting the last tray of only two cookies into the oven. We quickly switched gears to making dinner, so I turned the oven off when the buzzer rang to let the last tray cool in the oven.
Josh took half of the cookies to work the next day to share with another chambers' clerks. I took the remaining to my office where I had to fight to save a few to bring to the outdoor movie later in the evening. When we both returned home cookie-less on Monday night, I was bummed. I had only had three of my own cookies! Curse my baking generosity!
Last night, Wednesday night, I opened the oven to make dinner and found the last two cookies still sitting on their baking sheet in the oven.
I ate them. They were still chewy and delicious.
Today, it was official: I accomplished something my mother and my mother-in-law did not.
I was not pregnant on my one-year wedding anniversary!
WTMI, I know, I know. I wonder how long we can keep this up, but to be safe I had a very serious conversation last week with Josh about getting a vasectomy. I wasn't joking.
We'll see what happens. One year down! Two? Three? Five? Forever? to go!
The restaurant where we had our rehearsal dinner is closing the middle of August. It is right across the street from my new office. I see it everyday, multiple times a day. I even go there and eat lunch in the bakery — $11 for a chicken parm sandwich. It is wonderful.
To celebrate Josh's last day as an attorney for the Department of Justice, we went to the restaurant to use a gift card we were given by co-workers at my last job. On the way home, we stopped by our neighborhood Hallmark store to get a card for the priest who married us. He was recently transferred to another parish. 
A sign was posted on the door stating they were closing at the end of July. I looked at Josh, and said "I can't take anymore. It's like my Grandma is dying all over again." Which is paraphrasing a Nora Ephron line from
You've Got Mail
. Nora Ephorn had just died that week.
Setting: Casa de McJohnson
Scneario: I just got off the phone with Bud McMahon, summer associate at a law firm in Cleveland. He is living with our cousin Amy, her husband and two little ones while he works in Ohio.
Me: Amy threatened to murder Bradley today.*
Josh: *laughing* Is this just a McMahon family trait?
Me: What?
Him: Threatening to murder each other. You guys say that all the time.
Me: We do not! Punch you in the face, maybe. Murder, not as much.
Later, Katie called and confirmed that she rarely wants to murder anyone. Just punch. 
It should be noted that Joshua and I have been a couple for 7 years now. He loves me (and my family) a lot.
*Bradley may or may not have questioned something Amy said. Naturally.
That probably shouldn't have received such luxury:
ZipCar at Thai Patio in Los Angeles, California (success)
Coleman cooler at Casa Nonna in Washington, DC (success)
Bag full of Donut Vault donuts at the Art Institute of Chicago (failed)
Pinterest
Shop at asos.com
Tumblr
It's still 2004 around here.