First, these now live with me: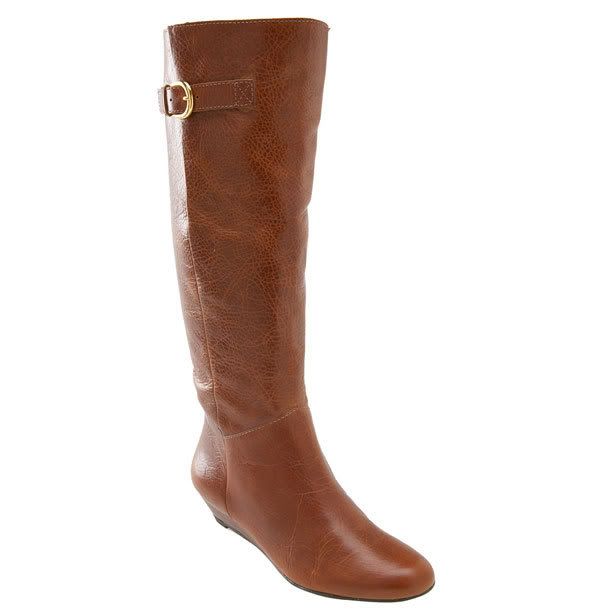 Purchased last weekend at the Nordstrom Half Yearly sale. This is a big deal because the McMahon women do not purchase Steve Madden shoes, do to Mr. Madden's unfortunate incarceration.
I tried them on, after just browsing through the Nordstrom shoe department (which the Boyfriend knows I refer to as one of the best places on Earth) on Saturday. They looked good. They made me feel like Whoorl and Betty Draper about to go riding* all at one time. I came back on Sunday and spent 30 minutes with them in my lap and made two phone calls for advice before buying them.
I don't regret it.
Second, I ordered this tonight online in Honey Glaze (not pictured below):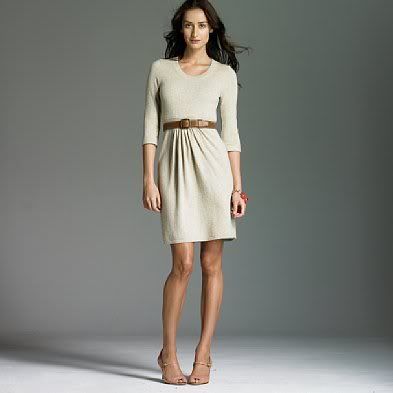 From the 'Crew. I used a 20% off discount (EXTRA20). I've wanted this dress for months, since it was full price. I didn't buy it about a month ago in another sale at the brick & mortar store because I thought the price would drop. Then it was sold out at my two local stores.
I was sad.
Then I bought the boots and regretted not having the dress to match. I took the plunge tonight. ONLY to have the dress DISAPPEAR when I went back after placing my order to make a Polyvore of the ensemble. And I hadn't received a confirmation e-mail.
So I panicked.
I called a lovely J.Crew customer service rep who gave me my confirmation number and explained that the e-mail servers were going slow. I then confessed that my true reason for calling was because I read the blogs and know the horror stories of costumers placing orders just to receive an e-mail that the order is cancelled. She knew exactly what I was talking about, and that they wouldn't know if they had the dress in stock until they went to pull it off the shelf.
Let's keep the (shopping) hope alive!
*When I brought the boots home, I tried them on with the second outfit here. My roommate laughed and called me Betty Draper. It's too much "look" to wear all together, and besides I don't have the blonde hair.