Inside a Relationship
Setting: Unpacking Christmas luggage in Virginia
Scenario: Bradley purchased athletic gear from Outdoor Voices as a Christmas gift for me. A great gift because I buy all my athletic gear on sale at J.C. Penney.
Josh: Are you going to wear your Guided By Voices to the gym tomorrow?
Me: How long have you been waiting to say that?
Josh: It just occurred to me.
Setting: Our living room
Scenario: Josh's brother gifted us a Furbo so their mother can see and interact with Peach. I was working on setting it up.
Josh: Peach, now Ms. Linda can talk to you from Texas!
Me: She's "Grandma Linda."
Josh: Oh! I forgot.
Me: Your mom is "Grandma Linda," my mother is "Debbie Sue," and Zendaya is "Meechee."
Setting: Saturday brunch at an outdoor cafe in our neighborhood with Josh and Peach
Scenario: I ask Josh if he will indulge me on a semi-deep dive into an Instagram stranger's finances. My particular questions that I wanted a sounding board revolved around 30-year mortgages and widowhood. This led to a question about how I could continue living if Josh died, financially. Emotionally is another post.
Josh: Would you listen to me? You will be fine for a while, plenty of time to work out a new plan.
Me: My plan needs to be marrying again to have financial security because I have no employment prospects. Look at me! Who is going to swipe for this used meat carcass on Tinder?
Josh: *quietly, not looking at me in the eye, and with a slight head shake* You might want to work on your branding.
Scenario: Josh and I were discussing the delicacies of the social contract when dealing with inequalities in the economy.
Me: If another person brings up [redacted], I will summon the ghost of Frederick Roosevelt on their ass.
Josh: That is an interesting way of pronouncing his [Franklin Roosevelt] name.
Me: Darn it! Frederick Douglass has been in the news, and I just combined the two!
Scenario: Discussing Peach's first birthday
Me: I didn't put contact info on the card for the RSVP, but I assume everyone knows how to contact me. Can you think of anyone we invited who can't reach either of us? Everyone knows how to reach me, right?
Josh: They'll just hit you on your burner.
Me: This is why I married you.
Scenario: Josh received his Bonus Jonas from work, and we were discussing a Fun Thing to purchase with the funds.
Josh: I would like to look into buying a new laptop.
Me: Ok! Go to the Apple store?
Josh: Well, I was thinking we could just get a PC.
Me: A PC? What brand?
Josh: Dell? Dell's the best supposedly.
Me: I think that is because they are all that is left. Name another PC brand.
Josh: HP?
Me: Didn't Dell buy them?
Josh: Acer? Chromebook?
Me: *laughing* A Chromebook doesn't have all the laptop functions.
Josh: I don't know!
Me: Alienware*
Josh: Hey! They are still around!
ACTUALLY, Alienware was purchased by Dell. HP is still standing strong alone.
*Josh had an Alienware computer when we first started dating, and that thing was a beast. But Josh was the envy of all the gamer nerds he encountered.
Editors Note: I thought everyone knew the title of this post came from Indiana Jones. Our dog is not named Indiana. Will announce her name soon!
Setting: in bed
Scenario: Josh and I don't "chat" in bed after lights are out; that's Josh's sleeping time. But I forgot to discuss the dog names I am kicking around [Newsflash: I bought a dog] and quickly bring up my list before he is sound asleep. I literally had 30 seconds to get this out.
Me: Hey, I consulted some more name lists and here are some ideas:
#1 – [Redacted name that is still on my quirky female human names list that might have to be utilized one day, but wanted to know if Josh could see calling a dog that name]
#2 – [ditto]
#3 – Unity. You know this is still one of my favorite names.
Josh: Was she one of those sisters?
Me: Yes. She was the Mitford sister who befriended Hitler and then tried to blow her brains out at the start of the war and had to be sent back to Britain all hush hush. She really supported Hitler until the end!
Josh: *exhausted* We are not naming our dog after a Nazi sympathizer.
Me: Okay. Fine. I still love that name. What about Decca?
Josh: Your dog name choice is fine. Let's leave it at that.
Scenario: I walk out of the bathroom into the kitchen wearing an oversized, old and stained men's undershirt with disposable gloves on my hands.
Me: I need a plastic spoon. *beat* I'm dying my hair.
Josh: I figured it was that or you were making meth.
***
Scenario: Last month, we went on a long weekend trip to Nashville, and I was surprised by hotel prices downtown. I have been surprised by hotel prices since 2005 when Josh and I planned our first overnight trip to San Antonio when I thought a hotel should be about $60 a night, and we paid triple that to stay at the Omni. I hunt for decent hotel prices.
Me: We don't have a hotel yet. My goal is to find something decent with a good cancellation policy, book it, and then Priceline something cheaper the week of our trip to save money.
Josh: Ah, that's the American dream right there.
***
Me: *scrolling through Instagram* Do you know who the most talented human being is?
Josh: Beyoncé?
Me: True, but the second most.
Josh: Who?
Me: Michele the calligrapher.
Josh: She IS the most talented human being.
***
Scenario: The Bachelor starts on TV as Josh is washing the dishes in the kitchen. I am not a Bachelor watcher, but usually gleam bits of season from social media.

Josh: *watching the first few seconds which are a recap* All of these women look like clones of each other. I can't tell them apart. How does he?
Me: There are actually twins competing this season. So two of the people ARE the same!
Josh: That makes me feel better.
20 years ago today, the three McMahon, children formerly of Oil City, Pennsylvania, had their first day of sixth, fourth and first grade in Flower Mound, Texas. 20 years! I remember the flight from Pittsburgh to Dallas on January 7: it was snowy, and the pilot announced that the only runway open was the shortest. They were going to give it a try!
We made it safely.
We lived in a Homewood Suites for a few days in Las Colinas, then moved into the house in Flower Mound where Mum and Dad still live. The same house that now Mum threatens to dismantle our childhood bedroom furniture to clear out our rooms. If I had known this 20 years ago, I might have asked the movers to just leave my mattress, and I'd keep my clothes in the moving boxes. (In the spring of 2014, when I made a special trip home to remove my belongings from said room, I still found the little numbered moving stickers on things. Mementos.)
Back to January 15, 1996. It was the day after MLK Day, so instead of starting school the middle of the previous week, it was decided starting after the three day weekend was best. That day, I wore jeans, a B.U.M. Equipment salmon, navy, white striped shirt with a denim shirt open over top. Later that year, I realized that a BOY in my band class named Jonathan had the same shirt. I made a bold unisex fashion statement in 1996.
I remember all the colors of Forestwood Middle School, the expansiveness of the band hall, the two professional style gyms. But the most important thing in Forestwood Middle School on January 15, 1996 was my future husband. Just take a moment and take that in. When our family of five was trying our best, and honestly sometimes flailing, to adjust to living in a different state with an entirely different culture, the man I would later choose to spend my life with was one row over in Mr. Bartholomew's world geography class. He was wearing oversized Tommy Hilfiger polos he was STILL wearing when we started dating in 2005. Hand to G-d, this is true.
Josh's family moved into the neighborhood in time for him to begin the school year at Forestwood. His mother still lives in that house too. Meaning, our parents live five minutes apart, and we have the easiest holiday schedule of any married couple. I think I have Mr. Bartholomew's world geography class to thank for that. Speaking of Mr. Bartholomew, I did actually put some effort into locating him to share this story with him. Unfortunately, I was unsuccessful. He occasionally attended mass at St. Francis in Grapevine where my family goes, but I think the last time I saw him there was the last millennium.
Josh and I did not have anymore classes together after that during middle school. Our middle school was divided into two "teams" (maybe where I got my affection for the word). Because I started mid-year, I was just placed onto a team. The algorithm or whatever that made schedules didn't put us together in 7th and 8th. Our last class together was 9th grade geometry (it's a g thang baby). Josh doesn't remember me in either class; he remembers me around the time we graduated high school. Today is the day we met and I remember him, but Josh's 20 year anniversary of knowing me will happen sometime in 2022. Maybe we can find Mr. Bartholomew by then.
For a while, the children in my neighborhood were rezoned to another middle school, but now they are back to going to Forestwood. Before Mr. Bartholomew, I should probably thank Mum and Dad and their real estate agent Mary Helen for deciding on that house, in that neighborhood with that zoning. I actually won't go so far to thank Herb Baum for moving Quaker State to Dallas, because it destroyed a town already on the outs. If he would like to send us a belated wedding gift though, I'll forward my address.
A Quaker State coworker of Dad's said the summer before we moved "I wouldn't trade my children being raised here [Oil City], for all the tea in China." I have thought of that as the years have gone by and thought how shortsighted it seemed. As the 20 year anniversary is the china anniversary, I wouldn't trade all the tea in China for the experience of growing up in two totally different places. I love that my husband was a part of the most defining experience of my life.
Josh's cousins are attending Forestwood next year, which has supposedly gone through a million dollar renovation. This is where I should note that there was a Facebook group "I attended Forestwood before it was ghetto" a few years ago; perhaps the school district noticed, and this spurred the renovation. Facebook sparking change?! Anyway, the cousins remembered that we both went to Forestwood, and I did my standard warning when anyone talks about going there: you might find your future spouse.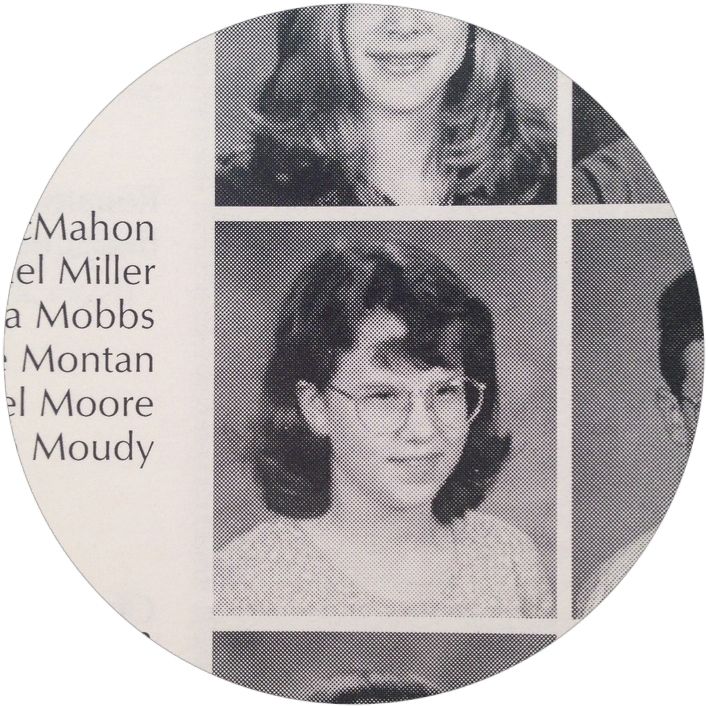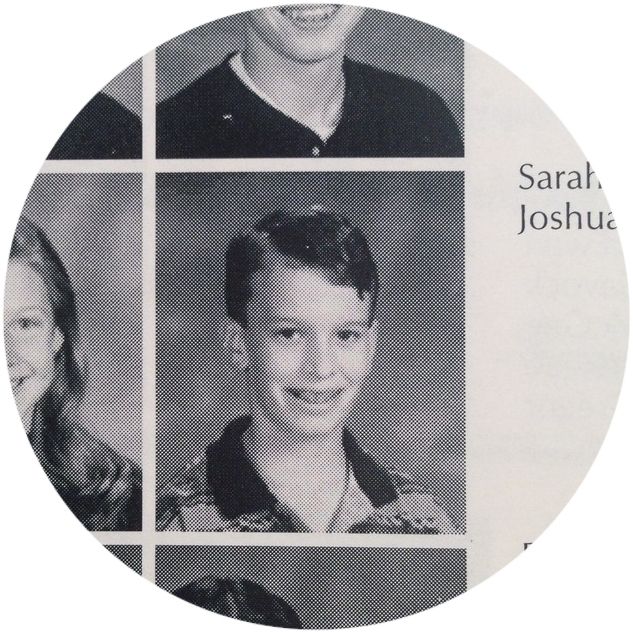 Us, in 1996, via the yearbook
A decade ago today, June 23, Josh and I started dating. To help put that in perspective, these were the top entertainment stories of 2005 according to CNN. To make it seem even further away, these were the songs we were listening to that summer/year:
The one that really got me was that "Bad Day" song. Doesn't that feel like it was an anthem just yesterday? I am sure there are more important historical contexts I could include, but let's not dampen this celebration with anything too serious.
June 23, 2005 was a Thursday and today June 23 is a Tuesday. That night, we went to Whole Foods and watched Rear Window. Today, we are going to see the Nationals play the Braves. Then tomorrow, we hop on a plane for an adventure in Maine. In honor of that adventure, and the number of times I had to say to Josh on June 22 "Why are you packing winter dress pants?" "Why are your critter shorts not packed?" "I need to walk away from you now", I'm posting a picture from our first trip, to San Antonio in July 2005.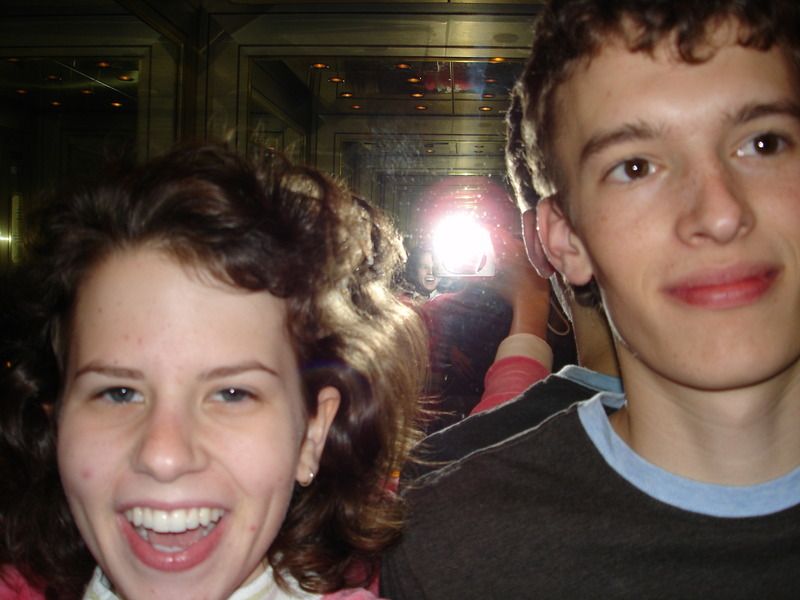 This is from the adventure within an adventure to find a vending machine at a hotel, mentioned in this post. I have on a velour shorts tracksuit from Victoria Secret and have some really horrible blemishes that are uncharacteristic for my normally porcelain skin. Josh purchased that shirt from Express earlier that month, and I pretty sure it is still in his wardrobe now.
This is where it started. In the archives, you can read how we got to today. As to where we are going, you will just have to keep reading to find out!
Confidential to Josh:
Happy Anniversary! I love you muchly.
Setting: kitchen, last night
Scenario: Josh has been working for about 6 weeks on a brief that is due tomorrow, June 12. He worked for about two-three weeks on the draft and has spent four weeks editing it. He has been coming home close to midnight for the last 10 or so working days, but made it home by about 9 last night! We were prepared for this and have been setting our expectations low until noon tomorrow when the brief needs to be at the printer. Then, we will get back to the business of being a functioning adult couple in civilized society.
Josh: I see we are out of dinner plates. Would you like me to run the dishwasher?
Me: *turns to clock and sees it is 10:30pm. I don't like hearing the dishwasher run while trying to fall asleep.* Nah. We'll just eat out of our hands until Sunday. I also don't have any clean underwear! We are making effing due this week, Johnson!
Josh: How's that Duane Reade bag working out for you?
Me: Chaffing. So.much.chaffing.
Setting: bedroom, bedtime
Scenario: We are both in bed, and I have just turned off the bedside lamp.
Me: Ugh, this is the second night this week that I forgot to take my wedding rings off before going to bed! *I reach over to turn the light back on* I need to take them off because if my fingers swell in the middle of the night, you do not have time in the morning . . .
Josh: *interupts* for a little light amputation?
Me: *hysterical laughter*
Setting: a bar on H Street, the Monday after the Grammy's
Scenario: We are waiting for Josh's friend's to join us for happy hour/dinner. The TV over the bar is showing highlights of the Grammy winners. Daft Punk is shown behind Pharrell accepting their award.
Josh: Wow. Is that the Stig at the Grammy's?!
Me: *Just stares at him and blinks*
Setting: Before going to bed one night
Scenario: Someone at work was acting a bit crazy, and I said it should be blamed on Mercury retrograde. I begin to explain this process to Josh.
Me: So, you know how everyone has an astrological sign? And with that, you have various houses and moons? Do you understand anything I am saying?
Josh: *sleepy and with a slight hint of Ralph from the Simpsons* I'm a Leo!
Setting: Before going to bed one night during the third week of March 2014
Me: Hey, when's Hobby Lobby?
Josh: I . . . I don't know!
*pause*
Me: That's the first time I have felt like we have put your clerkship behind us.
Josh: Yeah, that feels really good.