Angel Tree Gifts
The other two cards I chose listed items I thought would be easy to locate, but instead turned into an online adventure.
Girl's long-sleeved dress size 12-14
I pity you if you have a tween girl. The clothing selection out there is downright disgusting. Dresses were either cheap looking, cheaply made, or inappropriate for this age girl in my opinion. I went to Filene's, H&M, Old Navy (online), GAP Kids, Macy*s, and Marshalls. I came up with one option, which was a Ralph Lauren Polo dress for $36. Once again, I wasn't buying a child a dress more expensive that some of the dreses I wear to work each day.
Enter Land's End's St. Nick's Picks on Cyber Monday. I picked up the dress below for $15 and a pair of matching tights for $3.97.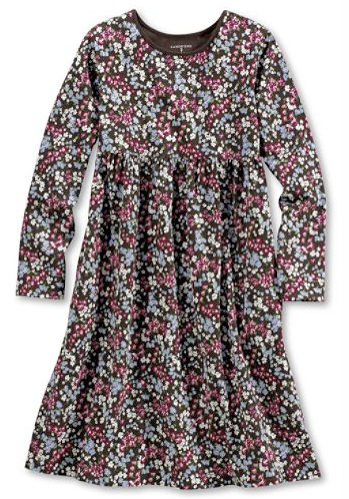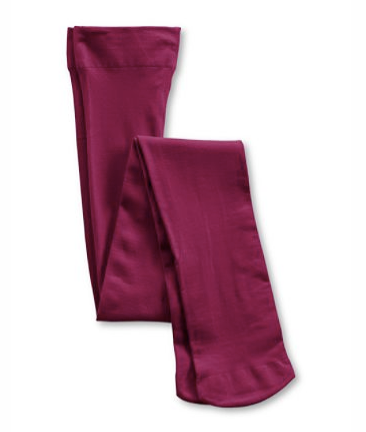 Holy cow Land's End, what is up with your sizing? The dress was large enough, including the length, for me to wear. The Fiancé thought the pattern looked a little like Homer Simpson's muu muu. And then someone at the church gift wrapping party (more on that below) mentioned some girls get party dresses and others get such practical dresses. And those girls are often sisters.
Luckily, I brought my dress wrapped so she couldn't see the hot little number I purchased. I still felt so ashamed!
Girls' long-sleeved white school uniform polo, size 16
I called three different area stores to see if they had polos in stock, but I guess this isn't a big item after the school year begins. I added this to my Land's End cart for $19.50.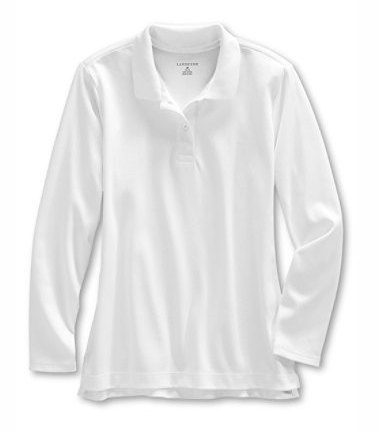 I used Want Not's Land's End free shipping code. My total for all four of my adopt-a-family tags was $97.01 which the Fiancé graciously split with me.
On Sunday afternoon, and then again Wednesday night since we didn't complete it all, I wrapped the donated gifts with other volunteers from St. Matthews. Like I mentioned before, there were 31 families. I spent three hours wrapping Family 17's gifts, alone. Do you know how hard it is to wrap shirts and sweaters when there aren't gift boxes? I was relieved when I discovered my already wrapped sweater dress buried in the pile.
This year, I am getting involved at the church the Fianc&eacute and I are going to have our wedding at next July. St. Matthews adopts 31 families for their Christmas giving. Each family has on average six members, and they aim to give each member 5-6 gifts.
You do the math on that one.
I didn't pick up gift tags the first weekend they were set out, since the table was crowded. I figured I could be laidback about it and wait until next week since there were so many gifts to buy. This was a poor choice. All the fun gift tags were gone the next weekend, like toys or baby clothes. So I basically panicked and called the Fianc&eacute and said "I don't want to find a set of Hannah Montana pjs for a little girl!"
With his encouragement, I picked up four diverse tags, all for different people and families.
Here are the gifts I bought the traditional way: walking into a brick-and-mortar store.
Lady dress (any color) size M – $39.20 at Filene's Basement
The day before I picked up the gift tags, I had been shopping at Old Navy where they had tons of cute dresses for $20. Unfortunately, it's kind of a hassle for me to get to Old Navy (I have to ride a bus) and none of those dresses were featured online. Therefore I ran to Filene's during my lunch and grabbed an aubergine sweater dress and a two pack of tights.
I'm a little uncomfortable with this purchase for two reasons:
1. I don't find the quality of merchandise at Filene's to be high enough to purchase for myself to wear.
2. The dress was $29.99 which was oddly more money than the outfit I had on that day while shopping in the store.
But this kept me from going to Macy*s with their evil coupon programs. I'm calling this even.
Hair straightener – $19.32 at Nordstrom Rack
Leopard. Pink. Done.
In an effort to help the volunteers at St. Matthews with the 1000+ gift wrapping challenge, I decided to wrap my gifts before returning them to church. Please note the recycled pink ribbon from one of my birthday gifts on the box with the dress.
Next: online efforts