Memories of You that I Just Don't Have Right Now
20 years ago today, the three McMahon, children formerly of Oil City, Pennsylvania, had their first day of sixth, fourth and first grade in Flower Mound, Texas. 20 years! I remember the flight from Pittsburgh to Dallas on January 7: it was snowy, and the pilot announced that the only runway open was the shortest. They were going to give it a try!
We made it safely.
We lived in a Homewood Suites for a few days in Las Colinas, then moved into the house in Flower Mound where Mum and Dad still live. The same house that now Mum threatens to dismantle our childhood bedroom furniture to clear out our rooms. If I had known this 20 years ago, I might have asked the movers to just leave my mattress, and I'd keep my clothes in the moving boxes. (In the spring of 2014, when I made a special trip home to remove my belongings from said room, I still found the little numbered moving stickers on things. Mementos.)
Back to January 15, 1996. It was the day after MLK Day, so instead of starting school the middle of the previous week, it was decided starting after the three day weekend was best. That day, I wore jeans, a B.U.M. Equipment salmon, navy, white striped shirt with a denim shirt open over top. Later that year, I realized that a BOY in my band class named Jonathan had the same shirt. I made a bold unisex fashion statement in 1996.
I remember all the colors of Forestwood Middle School, the expansiveness of the band hall, the two professional style gyms. But the most important thing in Forestwood Middle School on January 15, 1996 was my future husband. Just take a moment and take that in. When our family of five was trying our best, and honestly sometimes flailing, to adjust to living in a different state with an entirely different culture, the man I would later choose to spend my life with was one row over in Mr. Bartholomew's world geography class. He was wearing oversized Tommy Hilfiger polos he was STILL wearing when we started dating in 2005. Hand to G-d, this is true.
Josh's family moved into the neighborhood in time for him to begin the school year at Forestwood. His mother still lives in that house too. Meaning, our parents live five minutes apart, and we have the easiest holiday schedule of any married couple. I think I have Mr. Bartholomew's world geography class to thank for that. Speaking of Mr. Bartholomew, I did actually put some effort into locating him to share this story with him. Unfortunately, I was unsuccessful. He occasionally attended mass at St. Francis in Grapevine where my family goes, but I think the last time I saw him there was the last millennium.
Josh and I did not have anymore classes together after that during middle school. Our middle school was divided into two "teams" (maybe where I got my affection for the word). Because I started mid-year, I was just placed onto a team. The algorithm or whatever that made schedules didn't put us together in 7th and 8th. Our last class together was 9th grade geometry (it's a g thang baby). Josh doesn't remember me in either class; he remembers me around the time we graduated high school. Today is the day we met and I remember him, but Josh's 20 year anniversary of knowing me will happen sometime in 2022. Maybe we can find Mr. Bartholomew by then.
For a while, the children in my neighborhood were rezoned to another middle school, but now they are back to going to Forestwood. Before Mr. Bartholomew, I should probably thank Mum and Dad and their real estate agent Mary Helen for deciding on that house, in that neighborhood with that zoning. I actually won't go so far to thank Herb Baum for moving Quaker State to Dallas, because it destroyed a town already on the outs. If he would like to send us a belated wedding gift though, I'll forward my address.
A Quaker State coworker of Dad's said the summer before we moved "I wouldn't trade my children being raised here [Oil City], for all the tea in China." I have thought of that as the years have gone by and thought how shortsighted it seemed. As the 20 year anniversary is the china anniversary, I wouldn't trade all the tea in China for the experience of growing up in two totally different places. I love that my husband was a part of the most defining experience of my life.
Josh's cousins are attending Forestwood next year, which has supposedly gone through a million dollar renovation. This is where I should note that there was a Facebook group "I attended Forestwood before it was ghetto" a few years ago; perhaps the school district noticed, and this spurred the renovation. Facebook sparking change?! Anyway, the cousins remembered that we both went to Forestwood, and I did my standard warning when anyone talks about going there: you might find your future spouse.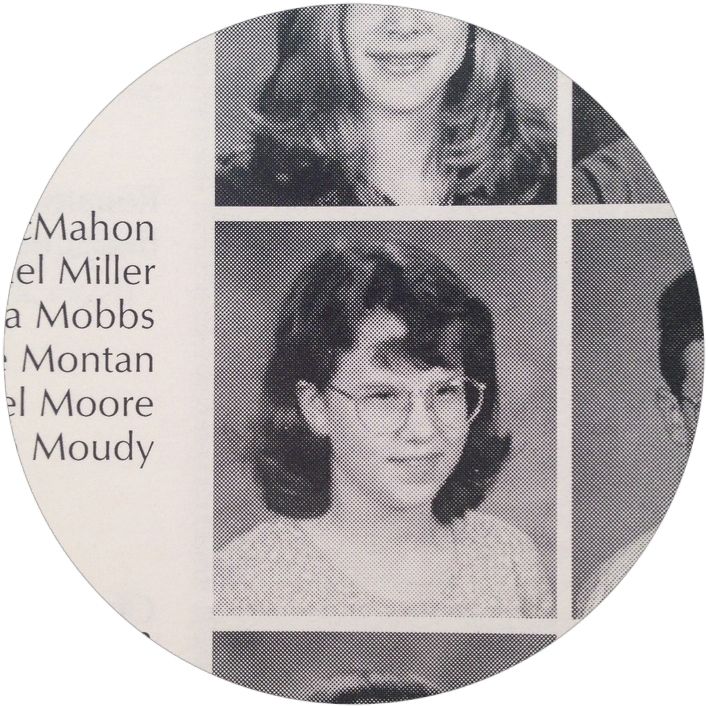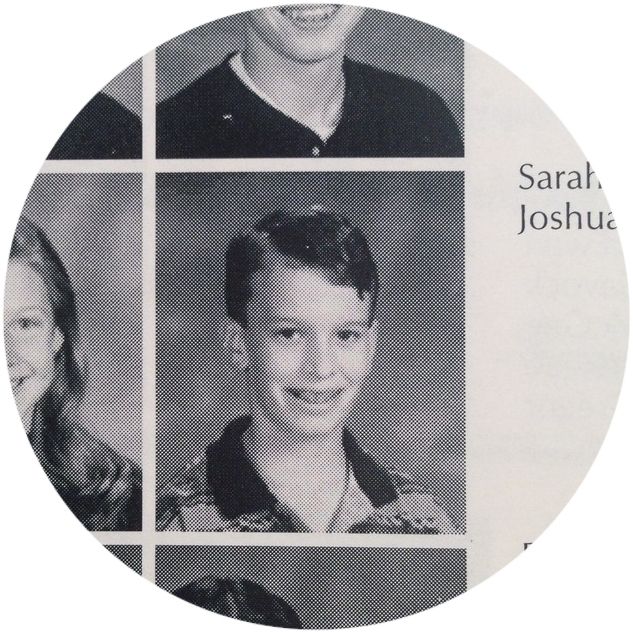 Us, in 1996, via the yearbook
Pour some out for things that left me in 2015:
Emily, my work spouse, to live in Ethiopia
Emily, my personal stylist at the M Street Brooks Brothers, to live with her boyfriend in Portland, OR
Sanam, Josh's hairstylist of almost 4 years, to live with her boyfriend in Wisconsin (these boyfriends are ruining my life . . .)
The Majestic, my favorite restaurant in Old Town, Alexandria
C. Wonder, the best gift store
Centro-matic, the best ever death metal band out of Denton
It took 6 hours tonight for me to prepare Josh's fourth generation iPod Nano that I inherited when he moved from Boston to DC? Or when we got married? Anyway, we both now have iPhones that we use as our main music listening device. But I wanted to have the iPod for travel this week because we are going to Paris on Friday, and it just seems safer to have a five-year old iPod out instead of a one-year old iPhone.
It took 6 hours because I first had to get my old laptop PC out and backup all the files, download all the images on my point-and-shoot camera, and then download all the music from the Amazon cloud (because I purchase all my music on Amazon). For a lot of reasons, I thought I needed to updated the iPod from the iTunes on the PC. 6 hours later, that was proved incorrect.
But here are things from my 6 hour journey:
1. I have owned 2 Canon point-and-shoot cameras in my life. The first camera was gifted the Christmas of 2005? The first picture on the memory card is me with Heather Armstrong from SXSW 2006. The SD card was 512MB.
2. I ordered another memory card for Paris picture taking instead of trying to figure out how to delete all the information off the other, larger card I own. $12 on Amazon for 8GB.
3. Typing that reminded me that I kept getting these messages that my iCloud storage was running out. Instead of trying to manage my storage, I just spent $20 to increase my storage limit.
4. The background photo on the PC is this photo of Josh and I at the top of a lighthouse in Cozumel Mexico, July 2007:
My hair looks so good.
5. On the 512MB memory card I found this photo of Matt and I:
This is the fall of 2007. I loved that dress, and wore it to my job in DC the following fall. An older gentleman I worked with said it was "an interesting look". I promptly put it in the Goodwill bag that evening.
6. We are going to miss seeing Matt on his Northeastern tour when we are in Paris. We are also going to miss seeing Islands and Dale Earnhardt Jr. Jr. in concert. We are also missing Sleigh Bells in November when we are gone for my birthday.
7. Last weekend, Josh and I saw Saves the Day. I had never seen them in concert and have definitely not listened to them in years. I remembered all the lyrics and got compliments from Josh on handling the moshing so well. We had read set lists before the show, but I was still surprised when they played You Vandal. Josh said it was the most fun he has ever had at a show. (Other than that time he saw Green Day at the American Airlines Center.)
8. We saw Clap Your Hands Say Yeah last night at 9:30 Club. First time I've been back since the July 2012 Modest Mouse incident. We sat in the balcony and had a great time. I definitely haven't listened to CYHSY since 2005 and never actually owned any albums. It was an early show and we were home by 10:30pm.
9. We are going back to 9:30 Club in November to see Built to Spill. I haven't seen them in concert since September 2008 when Josh took me to Philadelphia, after he proposed the first time. We are going to try to sit in the balcony again.
10. I remembered today that Mandy Moore is married to Ryan Adams.
In summary:
Always throwing money at my problems
All those photos are the memories of you that I just don't have right now
All the music I listen to is from when I first listened to music
I'm going to Paris on Friday with a guy who loved me so much that he proposed twice
1. How every bedroom I've ever slept in looked once it was empty and I was moving out.
2. The walk to my college graduation with Dad at 7 in the morning.
3. The inside of the coliseum where all three of us had our high school graduations
4. Texas Rangers games in the summer, no matter where the seats were
5. Laying on the grass in a park at night and having a boy kiss me
6. Seeing James Mercer sing "Stand on Honest Ground" and closing his eyes at "Honest Ground"
7. Rilo Kiley, August 2003 in Denton
8. The view from the hotel balcony in Mexico
9. Waking up outside when camping.
10. Cheering as Yale made their only touchdown during The Game, and then singing all the words to the fight song.
11. The sounds of the crowds in the streets after UT won the Rose Bowl
12. The first time I took a shot of vanilla rum and wore a dishtowel around my neck not in case it didn't go well
13. The walk home from Smedley Street Elementary
14. The drive to Grammie's house in Plummer
15. The first morning I ever woke up in Connecticut
16. The way Texas looked the first winter we lived there, standing outside waiting for the bus
17. Seeing the Boyfriend standing outside the secruity gates at Regan National Airport when my flight arrived the day I moved to D.C.