A decade ago today, June 23, Josh and I started dating. To help put that in perspective, these were the top entertainment stories of 2005 according to CNN. To make it seem even further away, these were the songs we were listening to that summer/year:
The one that really got me was that "Bad Day" song. Doesn't that feel like it was an anthem just yesterday? I am sure there are more important historical contexts I could include, but let's not dampen this celebration with anything too serious.
June 23, 2005 was a Thursday and today June 23 is a Tuesday. That night, we went to Whole Foods and watched Rear Window. Today, we are going to see the Nationals play the Braves. Then tomorrow, we hop on a plane for an adventure in Maine. In honor of that adventure, and the number of times I had to say to Josh on June 22 "Why are you packing winter dress pants?" "Why are your critter shorts not packed?" "I need to walk away from you now", I'm posting a picture from our first trip, to San Antonio in July 2005.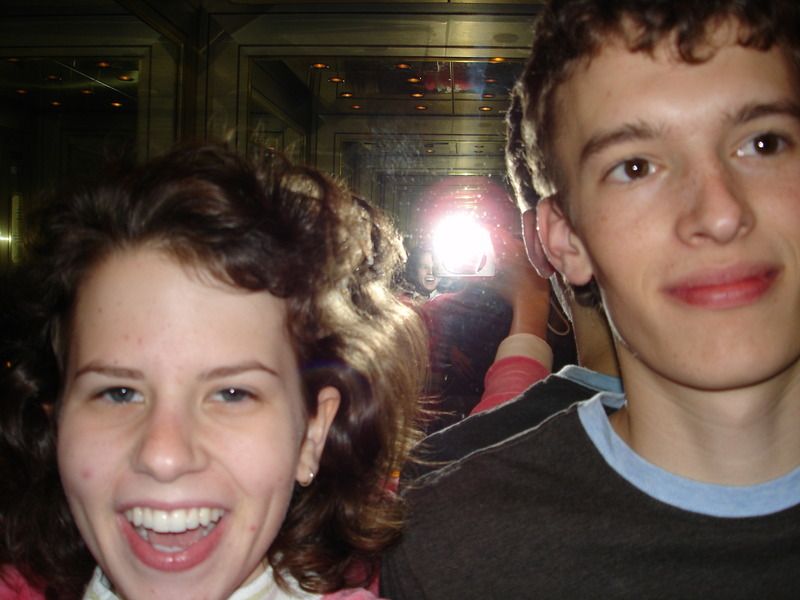 This is from the adventure within an adventure to find a vending machine at a hotel, mentioned in this post. I have on a velour shorts tracksuit from Victoria Secret and have some really horrible blemishes that are uncharacteristic for my normally porcelain skin. Josh purchased that shirt from Express earlier that month, and I pretty sure it is still in his wardrobe now.
This is where it started. In the archives, you can read how we got to today. As to where we are going, you will just have to keep reading to find out!
Confidential to Josh:
Happy Anniversary! I love you muchly.
One Response to Inside A Relationship: Ten Years