1. Bring my lunch to work, most days.
Success! I started a new job in a slightly different part of downtown DC in March. I spent a few months trying out the local cuisine before determining that none of it thrilled me. I now bring a frozen meal everyday, and it's usually an Amy's frozen meal. In my head, it's a little more healthy. I can now remember every lunchtime meal I bought out in the last few months instead of lunchtime being a blur of expensive deli sandwiches.
2. Run the St. Patrick's Day 8k
Nope. Becky took my place and ran with Josh.
3. Visit Bradley in Chicago
Success!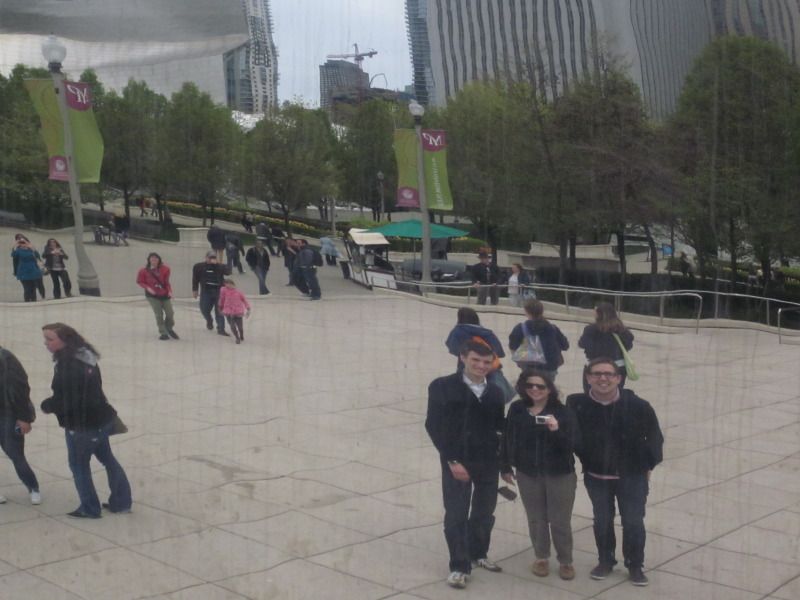 4. Go on a vacation with Josh, before this happens (!!!)
Success! We went to Puerto Rico in July.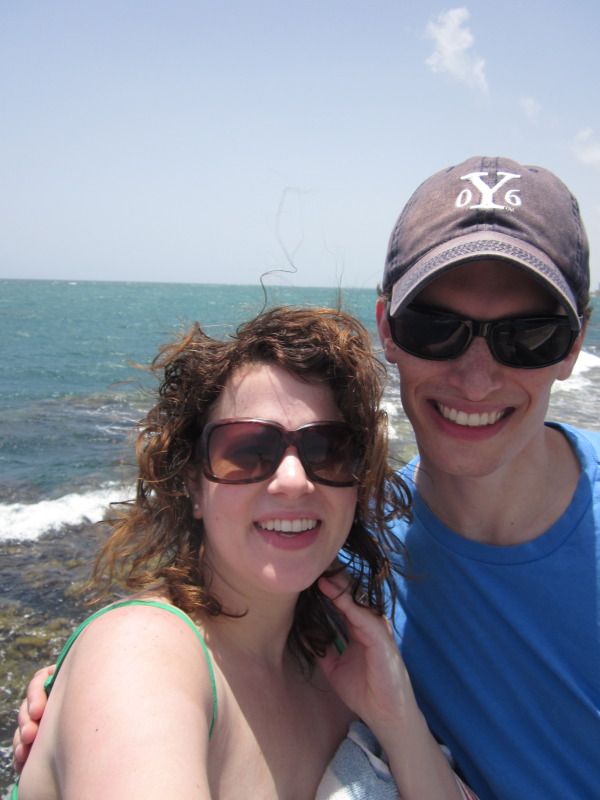 5.  Go to the dentist
Success, times three(?)! The first visit revealed a cavity, which I think is just a ploy on their part to make more money "replacing" old fillings. But I returned last week for my six month checkup and nothing was amiss!
6. Get behind the wheel and drive
Success! I am now a licensed driver in the Commonwealth of Virginia and the part owner of a Volvo station wagon.
7. Combine my cellphone plan with Josh's. 
Success! And I also got an iPhone 5 out of the deal.
8. Pick a photo to have put on a canvas & frame our wedding invitation. 
Done and done! We gave the canvas print to Josh's mother for Mother's Day (which had been the plan all along). I finally saw it at Christmas, and it didn't look too bad!
As for the framed wedding invitation, Tiffany and I went to Michaels and I bought a pre-fab frame on sale and stuck an extra invitation in there with some double-tape and a little black paper for backing. I think this cost $11 total.
9. Put an album of wedding photos on Facebook
Done! The thing keeping me from doing this was submitting our wedding to Style Me Pretty to be featured. I started the submission, then got discouraged. There is a post-wedding fatigue that happens. But in the end, I was more fulfilled with the comments I received on our Facebook album from friends and family than anything strangers admiration on SMP could bring.
10. Find patience, spiritual growth and new talents through my volunteer activities.
After a bit of a meltdown in August about the back to school backpacks, I began to look forward to the end of my Cathedral related activities. My last event for the Cathedral will be in November 2013. This new deadline makes everything I do now a little more enjoyable, bearable at last. So, that might not be the definition of finding "growth" but I am choosing to look forward. I am also working on adding some new volunteer activities to the mix with new organizations. You know me, I always need a project!