Backstory: Team McJohnson is headed to Europe in a month. We currently have one credit card between the two of us that doesn't charge a foreign transaction fee. We learned this the hard way when I purchased our IcelandAir tickets on my Bank of America Visa. (I politely requested the $65 fee back from BoA and received it.) Josh started to shop for another card without a foreign transaction fee. I received the following e-mail from him, with the above title as the subject line.
Jillian,
I was approved for a Bank Americard Travel Rewards credit card. This card has everything: No foreign transaction fees, an introductory 12 month period of 0% APR, generous rewards, and smart-chip technology that will make it easier to use the card in France and Iceland.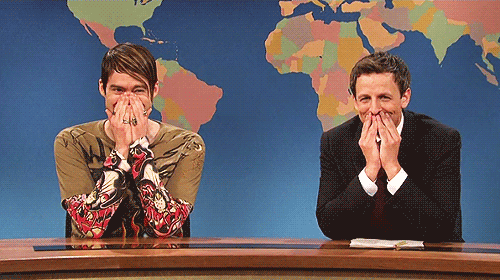 And I received a $16,000 credit limit. My feelings about that?
Love,
Josh
I love him so much.