Birthday
Confidential to myself, three days ago:
Welcome to your 30s!
Collage by Alicia M. Pappas at my birthday happy hour at MXDC
Hats from Etsy, commissioned by Joshua S. Johnson
Setting: November 18 dinner, on Turks & Caicos
Scenario: I started to get sappy after a bottle of champagne
Me: Well, I guess it is almost over. After all that, my birthday is almost done.
Josh: What are you talking about? You were just born, like, an hour ago. (7:07pm EST )
* * *
Setting: Birthday happy hour, Friday before birthday
Scenario: chatting with some lady friends
Lady friend: Do you know what I love most about your husband? How much you can see he loves you.
And I love him, a lot too. Thanks for everything these past two weeks, Bud.
Confidential to Bud:
Happy birthday!
Bradley visited in March, and we went to an oral nap argument at the Supreme Court. It has been decided that our argument day was the most boring of OT 2012. Later in his visit, we went back to the Court for a full tour, including the Supreme Court gym. The basketball court is jokingly referred to as "the Highest Court in the Land". Here is a video of Bradley shooting a hoop:
.
The basketball court is right on top of the courtroom. There are rules and signs warning anyone using the gym to first check to make sure nothing is happening downstairs that dribbling balls can interrupt. But on the Friday night we were there, a night time courtroom event did not occur to Josh until we started dribbling balls. That's why the two of them rush to catch the ball after the basket.
But it might have made a better video if Justice Scalia came bounding up the stairs asking who was making all that racket.
Confidential to Dad:
Happy birthday!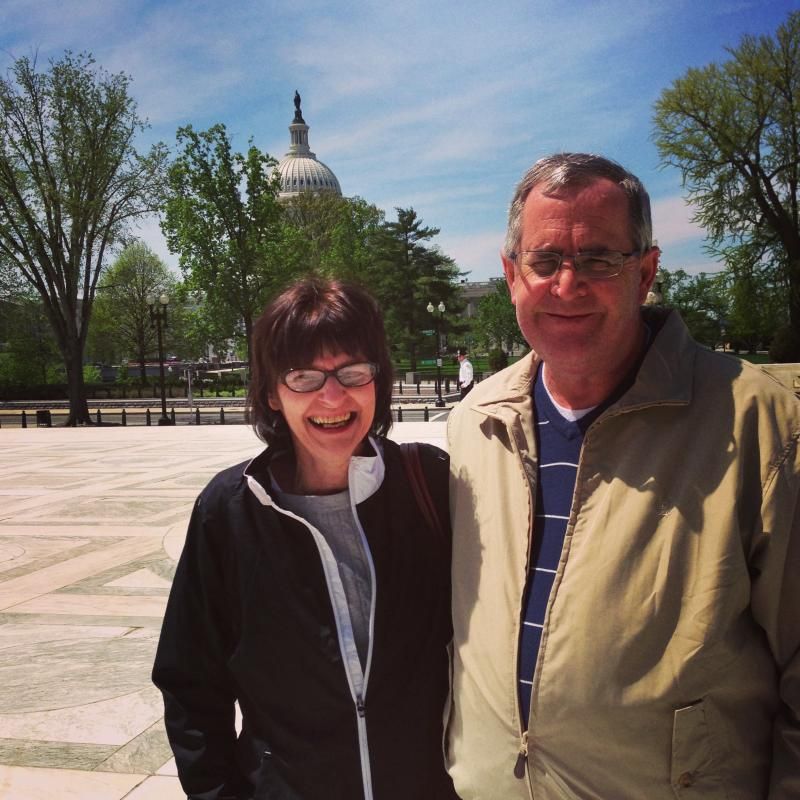 Thank you for coming to visit me (and Josh) this weekend. That meant a lot (to both of us).
Thank you for still being my parents at age 29. Sorry the workload has not decreased with time, but I hope the job is more enjoyable now that we can all drink together at restaurants.
Confidential to Brad McMahon, (someday) Attorney at Law:
Happy birthday, bud! We had a great time visiting you in Chicago two weeks ago. I'd wait an hour and fifteen minutes to get into the Shedd Aquarium with you anytime.
(No, I actually would not. I would buy advanced tickets online like I asked SOMEONE *Josh* to do the morning of our adventure.)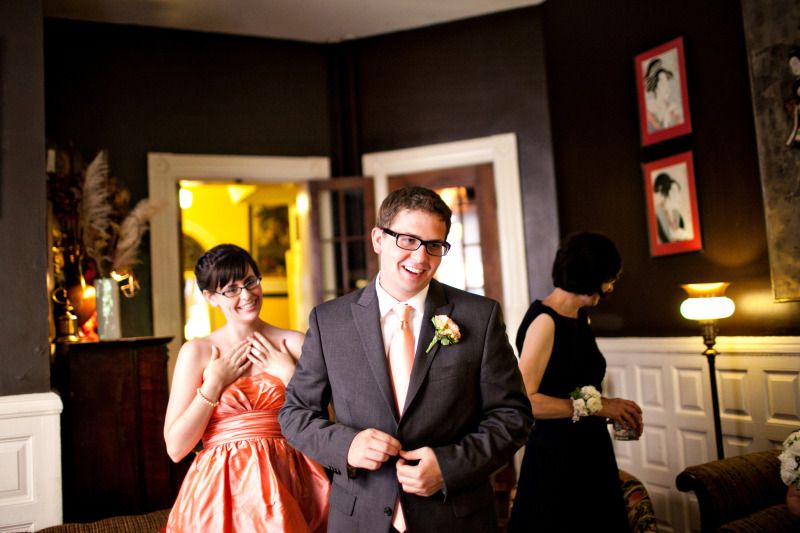 July 2011
Photo by Katie Stoops
Confidential to Dad:
Happy (belatedly announced to the Internet) Birthday!
Sorry I forgot to publish this yesterday. I'm glad you enjoyed your birthday card. FYI, our toilet isn't working again today. When are you coming over to fix that?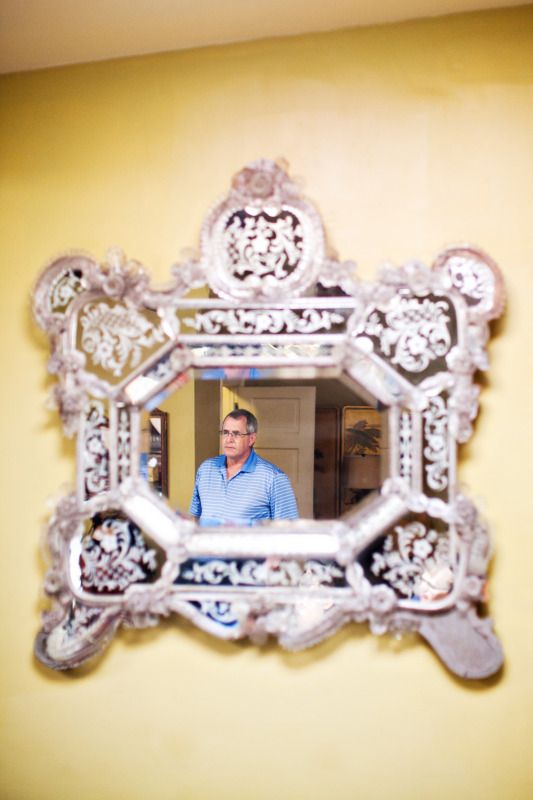 Tabard Inn, July 2011
The staircase to climb up to the penthouse suite at the Tabard Inn was narrow, old and tight. Dad climbed it to deliver some water bottles to my room as the ladies in his life were getting their makeup done. He made one of the best comments of the day: Do you like the room? We had Anthropologie come in and decorate it for you. The mirror above is just one example of the eclectic decor.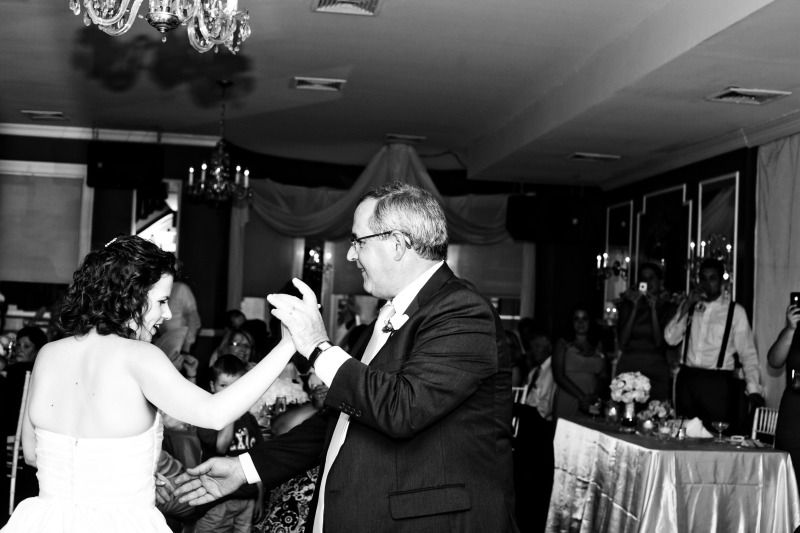 Darlington House, July 2011
At the end of the reception, as there was a mad rush for people to line up outside for our grand exit as a couple, Dad came up to us and said "Best wedding I've ever been to, you two. Better than my own!"
All photos by Katie Stoops
Confidential to McKatie:
Happy birthday to the best Maid of Honor there ever was!
Bottega Louie
Los Angeles, May 2011
Confidential to my husband:
Happy birthday to a pretty good groom.
St. Lucia, July 2011
$16 @ Martha Stewart Weddings – one year subscription
$4.70 @ Cosi – mojito lemonade
$2.11 @ Staples – double sided tape
$6.69 @ Pret A Manger – half sandwich and lemonade
Not included, paid out of Wedding Fund:
$228 @ Zappos – ANOTHER pair of wedding shoes (that are already on their way back to be returned)
This also does not include the Fiancé's birthday gift, a Baked & Wired carrot cake cupcake.
Confidential to Katie McKatie:
Happy birthday!
Jamaica, April 2010
Confidential to the Fianc&eacute:
Happy birthday!
Fenway Park Boston, July 2010

Originally uploaded by prettylittlemess.
And not my late twenties? Please God I hope so.
Confidential to Me:
Happy 26th birthday!
Photo from my unexpected but extremely wonderful birthday dinner this past weekend at Jeffrey's in Austin.